Captain Bill Lunn (Biography)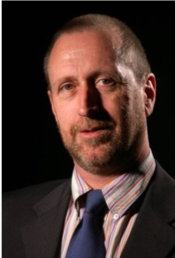 Captain Lunn began his maritime career in 1975 as an indentured cadet with P&O. His sea going career spanned twenty three years, including seven as Master. He has sailed on a wide variety of ship types including Reefer Ships, General Cargo, Heavy Lift, Passenger Ship, Container Ships, VLCCs, Bulk Carriers, Chemical Tankers and Gas Carriers.
After completing Post Graduate studies at Liverpool John Moore University in 1996, Captain Lunn returned to sea briefly before coming ashore to Cyprus as Management Systems / Safety Manager for a family owned shipping group and third party manager. Captain Lunn remained with the group until 2015, fulfilling a variety of managerial positions including Corporate Deputy Director, Development and Talent Management and Corporate QHSE and Loss Prevention Director.
In 2016 Capt. Lunn joined a leading IACS Classification Society, as Audit Manager and Management Representative, for their London Office, before returning to Cyprus and joining ISONIKE's management team.
Captain Lunn's areas of expertise include:
Management Systems, including ISO9001, ISO14001, OHSAS 18001 and ISO27001
ISM and ISPS code
MLC
Shipboard Inspections
Loss prevention
Auditing
Incident Investigations and Root Cause Analysis
Risk Assessments
Behavioural Based Safety
Management of Change
During his career ashore Captain Lunn has participated on various Industry Working and Steering Committees including training material, ICS Bridge Procedures Guide, IMO expert group on ISM Code revisions, Intermanager's KPI project. Whilst serving as the Chairman for Intermanager's Best Practices Committee, Captain Lunn was the lead author of their acclaimed publication 'Guidelines on implementing ISO9001 for Ship Managers and Ship Owners'.
Captain Lunn is an accomplished Marine Professional, Master Mariner, Fellow of the Nautical Institute and former Council member, a member of the Chartered Quality Institute and a Chartered Quality Professional. His extensive experience in ship management covers operational, governance and strategic levels.