Assessment and Assurance Services SOC 2/Type 1 & SOC 2/Type 2 in Accordance with ISAE 3402 & ISAE 3000

Submitted by
cmsadmin
on Wed, 10/12/2022 - 05:04
The Conformity Assessment and Certification Body
ISONIKE Ltd
is pleased to announce the establishment of a
strategic framework agreement
with the Certified Public Accountants audit company
AUDIRE Certified Public Accountants IKE
, for
SOC 2/Type 1
and
SOC 2/Type 2
assurance audit projects according to ISAE 3402 & ISAE 3000. In accordance with the framework of the
ISAE 3402
standard, the Assurance reports concern companies – service providers and are addressed to the users of the services including financial institutions.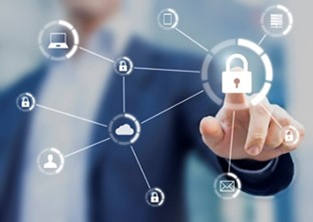 The first audit and assurance report project to SOC 2 according to ISAE 3402 / ISAE 3000 was
successfully completed
for a certified customer of ISONIKE, who are an important Telecommunications and IT company in Italy with a presence in the UAE and an annual turnover of around 50 Million Euros. ISONIKE acted as the
technical expert
who performed the technical audit for SOC 2 based on the
Trust Criteria
and documented the technical audit report. The ISAE 3402 / ISAE 3000 assurance report of the Certified Public Accountants audit company AUDIRE was then based on our work.  
With the activation of this strategic partnership between ISONIKE-AUDIRE, ISONIKE includes
SOC 2/Type 1
and
SOC 2/Type 2
assurance services according to
ISAE 3402 & ISAE 3000
to the services provided by the partnership scheme. The objective of providing these services to our customers was one of the main goals of our Conformity Assessment and Certification Body which is being achieved today.  
With constant consistency and commitment to our vision and values, we implement our Body's mission
to be a Strategic Partner of choice that will support clients and stakeholders in achieving their own objectives.
For information about SOC 2/Type 1 and SOC 2/Type 2 Assessment and Assurance Services please contact our Conformity Assessment & Certification Body at info [at] isonike [dot] com