Announcement: ISO/IEC 27701:2019 - Security techniques — Extension to ISO/IEC 27001 and ISO/IEC 27002 for privacy information
Submitted by
cmsadmin
on Mon, 10/12/2020 - 08:01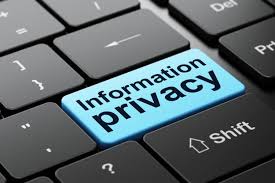 On the occasion of the successful completion of the Annual Assessment of our offices by the Assessment team of the Accreditation Body of ESYD for the certification schemes that are already accredited (ISO 27001: 2013, ISO 22301: 2019, ISO 20000-1: 2018 and ISO 9001: 2015 ), we announce that the Certification Body ISONIKE Ltd has started an assessment and certification scheme of organizations according to ISO 27701: 2019. 
According to its title, the ISO/IEC 27701:2019 standard is an extension of ISO 27001 and ISO 27002 that concerns Techniques for the Management of Privacy Information - and therefore Personally Identifiable Information (PII). It is the member of the "ISO 27k" family of standards that maintains the most direct relationship with the GDPR by providing requirements and guidance to PII Controllers and PII Processors, both of whom are responsible for the PII they manage. For this reason, the ISO 27701: 2019 standard is today one of the main tools for compliance with the General Regulation of Personal Data (GDPR). The combined certification of an organization according to ISO 27001: 2013 and ISO 27701: 
2019 is one of the main forms of demonstration of commitment of this organization in terms of compliance with the GDPR.

For more information regarding ISO 27701: 2019 certification, please contact ISONIKE Ltd by phone at +357 26222172 or forward at +30 210 6218021 or at the email: info [at] isonike [dot] com.